Are you looking for a unique Healthy Hiking Spa Vacation with an emphasis on Rejuvenation?
Join us as we Travel the Worlds most Scenic Natural Landscapes!

"take a slice of paradise, some good heart-pumping hikes, a teaspoon of Yoga and meditation, healthy food and some inspiration . . .
you get the perfect blend of fitness and adventure!"
Each active eco-adventure vacation includes mountain hiking and fitness, yoga, meditation, massage,
weight loss, spa cuisine, upscale accommodations, culture, rejuvenation of mind, body & spirit.

A&E Top 10 selected SpaFari Adventures as "the World's Best Adventure Spa" in their world's Top 10 Spa and Retreat list!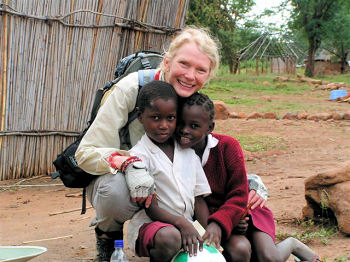 SpaFari Philanthropy-Based Eco-Adventures
Our mission at SpaFari is to connect people and communities from
around the world at the heart. We offer an intense personal discovery,
(an education - not an obligation) while you are enjoying the luxury of an exotic SpaFari Eco-Adventure experience.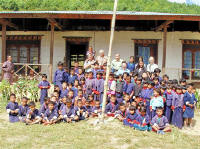 Have you ever wished to go on an adventure,
get fit, have fun, and also make a difference
in the lives of the people, communities
and environments that you see?

Explore the world while assisting those who
are less fortunate? This is an unforgettable vacation experience. If you are an adventure
traveler we encourage you to consider becoming a philanthropic eco-adventure traveler.
The trips can be a life-changing adventure experience helping you connect with and optionally fund the people, the communities they serve, and help heal or maintain the environments in which they live.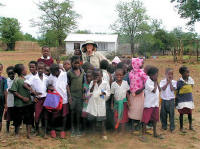 Philanthropic Travel helps the traveler to assist people in the following ways:
incentives for environmental cleanup operations
protecting rural environments - including lakes, rivers and streams
education on waste disposal
wells and pumps
nutritious food options
planting trees, cotton, seeds, grains and edible plants
chickens and goats
schools and supplies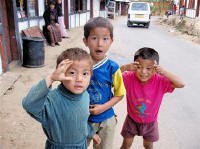 clothing and shoes
orphanages
houses and villages
communications
AIDS education and medical clinics
health centers
reeducation of lost crafts and weavings
women's entrepreneurial initiatives
women's rights for those less fortunate
SpaFari is developing partnerships with humanitarian outreach projects in Bhutan, Tibet (China), Africa, Asia and South America.
SpaFari Environmental Awareness Retreat Symposiums include top authors:
Environmental awareness addresses the multitude of ways that experiential education might bring participants into a consciousness and a call to action. Experiential education is one of the most effective means for developing not only an informed, but a self-actualized and proactive, citizenry. We wish to heartily thank the authors for their diligent and inspiring work, and hope that you will benefit from their efforts.

"Don't follow the crowd. The crowd doesn't get there.
They just run round and around in a crazy race. It never ends." -F.L. Ph.d