SpaFari Corporate Getaway Philosophy.
Time for a Change: The New Way to Motivate Your Employees
GO . . . SpaFari – The Global Corporate Hiking Spa !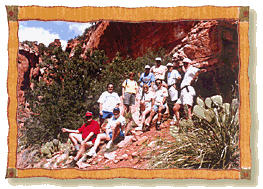 SpaFari will deliver dynamic results in performance improvement through fully integrated corporate programs that balance mind, body and spirit. With selected places worldwide, offering rejuvenation and adventure in a backdrop of dynamic beauty, Kristina Hurrell's SpaFari programs enable your management team to get back to their basic essence, by "re-sparking" their creativity, and thus increasing both personal and professional development. SpaFari corporate programs challenge mental and physical boundaries . . . equipping your team with energizing tools, which lead to impassioned performance. Let SpaFari show you how to regenerate the minds and hearts of your most valuable resource, your key staff!

What's in it for YOU? Increased loyalty, teamwork, and productivity!

SpaFari Corporate Retreat Adventure programs that include:
• Board Meeting Facilitation
• Teambuilding
• Custom Designed Retreats
• Philanthropy-based adventures
• Incentive Trips
• Stress Management Programs
• Marketing, Sales, Leadership
• Think Tanks
• Retreat Symposiums include Top "Big Ideas" Business Book Authors:
• We include people with 'great stories' in the global business world
• I.E: The World Is Flat. Freakonomics. Blink.

For more information call us at: Direct: 970-927-2882
hike@SpaFari.com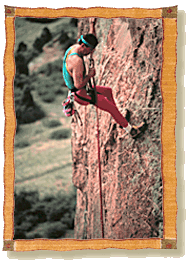 SpaFari CORPORATE & INCENTIVE TEAM RETREATS
Kristina Hurrell has created a new dimension get-away designed especially for corporate executives and their teams. Customized programs are organized to facilitate dynamic energizing, renewal, and revitalization, with a large focus on 'Brain Longevity'. Participants receive cutting edge brain-health protocols with personalized custom-made amino and supplement programs. These customized retreats are an extended "time out" from the daily pressures and demands of the workplace, and promote clarification and definition of corporate vision, values, goals and objectives.

SpaFari corporate retreats are designed as a complete package to educate executives on a continuing health and wellness program that optimizes their physical and mental well-being. Again, cutting-edge health and wellness protocols are incorporated. Executives leave their boardrooms and offices – exchange their business-suits for hiking clothes, their briefcases for backpacks, and integrate into the silence and beauty of nature.
These catalysts for physical renewal have proven revitalization of the creative mind and increased ability to focus. In addition to SpaFari's fundamental emphasis on personal well-being, each corporate specialized adventure is tailored to suit particular needs.
SpaFari corporate retreats explore such vital issues as figuring out what's important in the business world today, what the ground rules are, global management crafts, leadership, team synergy, communication, global and social responsibility, and the integration of personal, spiritual and corporate philosophies into the workplace.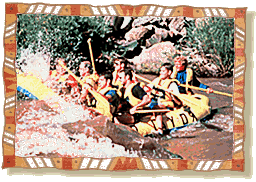 Choose from the wide variety of SpaFari destinations that are offered domestically and internationally, year-round:
WHAT: Days begin with Yoga & Meditation, followed by breathtakingly scenic 5-15 mile Wilderness Day Hikes (length geared to participants level of fitness). Cultural Explorations, plus other fun Outside Activities specific to each location. Return to afternoon Massages. Cleanse with gourmet Healthy Cuisine and receive optional Weightloss. Health/Wellness/Spirituality. Evenings include fun Cultural Events. Stay in Unique Upscale Accommodations . . . that are always nestled in scenic peaceful locations.
WHERE: Aspen, CO; Sedona, AZ; Santa Barbara, CA; Jackson Hole, WY; Botswana; Kenya; South Africa; Italy; Bhutan; Dominica; New Zealand; Devon; Scotland; Kaua'i; India; Costa Rica; Bali ... and many, many more!
WHEN: . Each location is chosen at the best time of year for ultimate weather, greenery, wildflowers or fall colors, festivals and cultural events, minimal bugs and best animal viewing.
Please Call us at (970) 452-9339 or write to hike@SpaFari.com

Destinations | Schedule & Rates | Q & A | Corporate & Specialty Trips
Food & Lodging | Testimonials | SpaFari Products | Newsletter | Contact Us
SpaFari
P.O. Box 325 • Old Snowmass, Colorado, U.S.A. 81654
Phone: (970) 452-9339
E-mail: hike@spafari.com